Fingerprint Biometrics
At Universal Smart Cards, we have an extensive range of Fingerprint Biometric Readers engineered to redefine how you protect, manage, and access your sensitive data and secure locations. We offer innovative fingerprint biometric readers from industry specialists HID® at affordable prices - ensuring that you can unlock the latest security authentication technology in a cost-effective way.
Unlock the Future of Secure Authentication
Fingerprint biometrics provide a powerful, reliable, and user-friendly solution for countless industries. But what sets fingerprint biometrics apart from other methods of identification and authentication? Here are a few reasons why fingerprint biometric readers are the gold standard in authentication:
Inherent Uniqueness
Your fingerprint is as unique to you as your DNA. This level of distinctiveness offers an unparalleled mechanism for identifying individuals with high accuracy.
Speed and Efficiency
Time is of the essence in our fast-paced world. Fingerprint biometrics provides quick and hassle-free authentication, generally completing the identification process within a second.
User Convenience
Remembering multiple passwords for different platforms is a cumbersome task. With fingerprint biometrics, your finger is your key, eliminating the need to remember complex passwords or carry multiple access cards.
Reduced Risk of Theft or Fraud
Unlike passwords or access cards, your fingerprint cannot be easily duplicated or stolen. This significantly minimises the risk of unauthorised access.
High Adoption Rates
Fingerprint biometrics is one of the most widely adopted forms of biometric identification worldwide, making it a well-tested and trusted method for secure authentication.
Cost-Effective
When considering the overall costs associated with password resets, card replacements, and potential breaches, fingerprint biometrics is a cost-effective solution in the long run.
Integrative Capability
Fingerprint biometric systems can easily be integrated into existing security infrastructures, making the transition smooth and straightforward. Many of our models at Universal Smart Cards also offer multi-function capabilities, such as integration with card and PIN systems, providing an extra layer of security.
Global Acceptance
With the growing emphasis on enhanced security protocols worldwide, fingerprint biometrics continues to gain acceptance across different industries and countries. By choosing fingerprint biometrics, you're not just opting for a cutting-edge technology; you're making a smart investment in long-lasting, reliable security.
Versatile Biometric Fingerprint Reader Applications
Biometric technology, especially Fingerprint Biometric Readers, is no longer confined to high-security government installations or futuristic sci-fi movies. Its applications have diversified to serve different market sectors. Universal Smart Cards' Fingerprint Biometric Readers are versatile enough to meet the demands of various industries.
Corporate Sector
Secure Rooms: Limit access to rooms containing sensitive data, ensuring only authorised personnel can enter
Employee Onboarding: Simplify the identification process for new hires, streamlining HR processes.
Retail
Cash Registers and Safes: Use fingerprint authentication to access cash registers or safes, reducing the risk of theft
Customer Identification: For secure transactions, confirm customer identity to protect against fraud.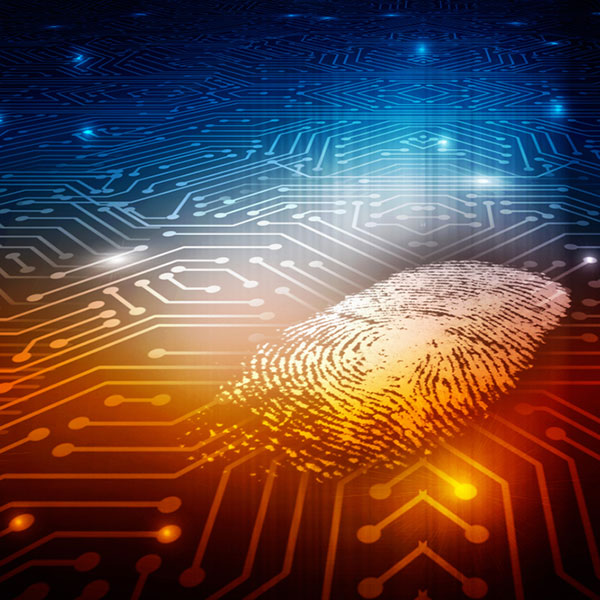 Healthcare
Patient Records: Safeguard electronic health records by allowing only certified medical professionals to access them.
Pharmacy Control: Limit access to prescription medications, ensuring that only authorised personnel can handle them.
Education
Examination Security: Ensure the right students are taking exams to prevent cheating
Faculty Rooms: Secure rooms containing exams or confidential staff information.
Hospitality
Room Access: Replace or augment traditional key cards with fingerprint access for added security and convenience.
Restricted Areas: Limit access to places like the hotel safe, employee-only areas, or VIP lounges.
Government and Law Enforcement
Identity Verification: Use in identity cards, passports, and driving licences.
Evidence Rooms: Keep crucial evidence safe by limiting access only to authorised personnel.
Manufacturing
Machinery Operation: Control access to potentially dangerous machinery, ensuring only trained individuals can operate them.
Supply Rooms: Protect valuable raw materials from unauthorised access or theft.
Transportation and Logistics
Fleet Management: Secure vehicle access to authorised drivers, improving overall fleet security
Cargo Areas: Ensure only authorised personnel can access cargo areas, reducing the risk of theft or sabotage.