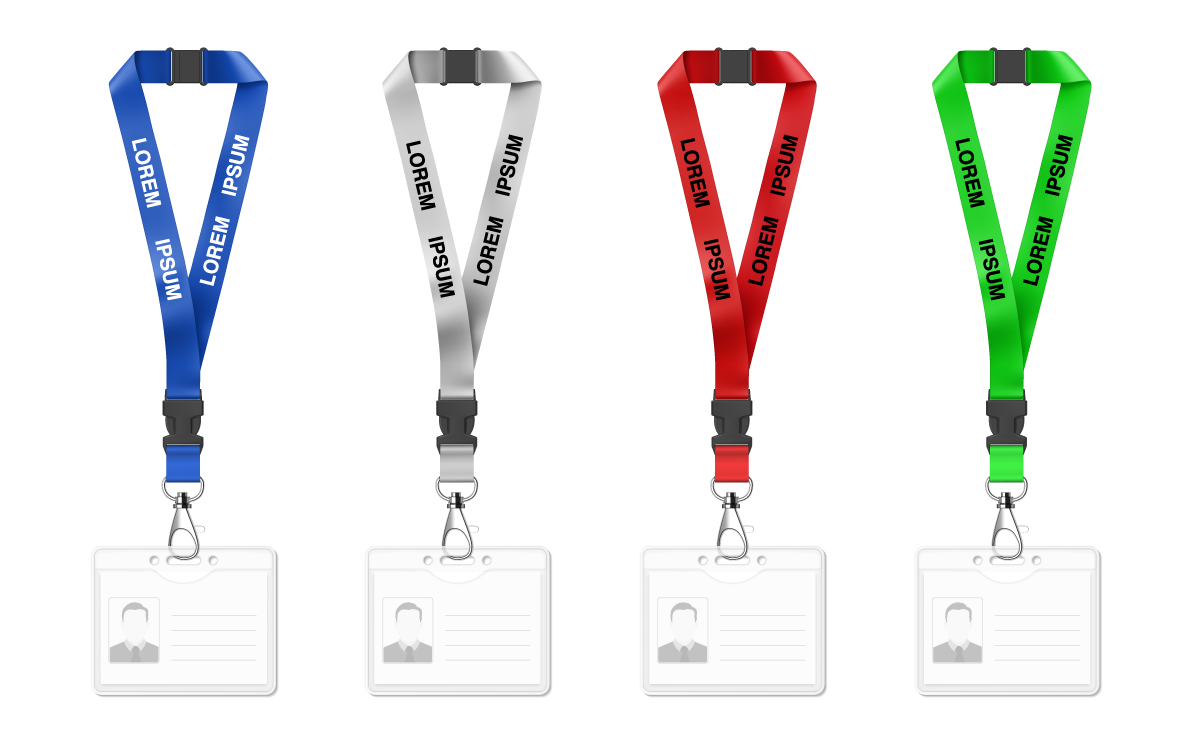 We design, manufacture, and ship customised lanyards direct to you.
Customised lanyards are fantastic for easily identifying your staff, brand awareness, and creating a sense of staff belonging.
Choose your brand colours, add your logo, phone number, or even vital information onto your bespoke lanyards.
Not only that but you can customise the following too:
Material Type
Width
Break-Away Safety Feature
Clip Type
Single or Double-Sided Print
Environmental Options
Speed of Delivery
Looking For Customised Lanyards?
Get in touch with us and one of our lovely team will be able to help you.
We will talk you through the types of designs that work well on lanyards, essential safety features, and even how to make your purchase environmentally friendly.
We can guarantee you incredibly low pricing on these items backed up by amazing customer service.
Find out more about our product personalisation here.
Why Have Bespoke Lanyards?
The benefits of bespoke lanyards are enormous.
In busy workplaces or schools where it is impossible to know everyone's faces, branded lanyards can help colleagues quickly identify each other. Choose different colours or wording for different departments or roles.
This works well in schools, universities, hospitals, airports, and control rooms.
Custom lanyards are great for supporting access control and security too. Identify colleagues by seniority to easily show who has access to which areas.
Trade shows are a great place to wear a branded lanyard. Your company's logo is on show even when your staff are on their lunch break!
They are also great for delegates so you can hang QR code enabled visitor badges on. Our environmentally friendlier options are perfect for these events.
For safety, security, and brand awareness, custom lanyards cannot be underestimated.
There are no products to list in this category.