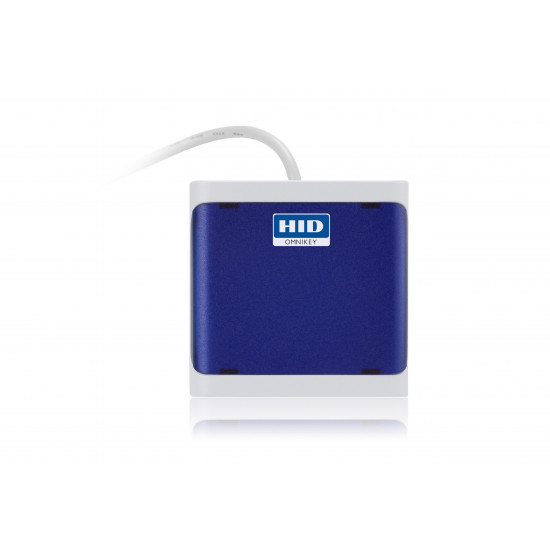 HID® OMNIKEY® 5022 Reader - Dark Blue
The dark blue HID® OMNIKEY® 5022 is a great solution for healthcare, pharmaceutical organisations, financial services, enterprise governments and other businesses that require higher security and access management.
Benefit from incredible versatility with this affordable entry-level device. The HID® OMNIKEY® 5022 is interoperable with a range of contactless smart cards and tags and is NFC enabled allowing interoperability with ISO14443 A/B & ISO15693 standards. Its small form factor also makes it the ideal choice for various desktop environments.
This reader removes the need to install drivers and can be used with standard PCs in addition to thin and zero clients. The HID® OMNIKEY® 5022 can also be used to meet security and compliance requirements where two-factor authentication is mandatory.
The HID® OMNIKEY® 5022 can be used as part of HID Global's ActivID® Tap Authentication solution. This enhances the user's experience and security by allowing the user to simply tap a card to a device in order to automatically generate an OTP for secure login.
For more information on this reader please take a look at the product datasheet or contact us.
Specification
Part Number
R50220318-DB
Tech
Contactless
Brand
OMNIKEY®
Interface
USB
Weight
70 Grams
Dimensions
59mm x 59mm x 11.4
Model:

R-HD-R50220318-DB

Dimensions:

59.00mm x 59.00mm x 11.40mm

Availability:

DISPATCH BY 01/12
OMNIKEY®